I've been desk-top publishing since 1996 under the imprint of Fire Brand / Ink LLC.
The Fire Brand books have been in-print and available since their individual publication dates, and can be found at many Denver-area metaphysical shops, and at select shops outside the Denver metro area.
They can also be ordered by mail. Try Ritualcravt - the shop's own price, shipping and handling costs will apply.
These are printed, physical books and not available as downloads.
These zine-style books aren't offered on Amazon unless they happen to show up there, allegedly out-of-print and at absurd prices.
Let's support our local bookstores and metaphysical shops!
Wholesale queries are welcome.

The two books from Red Wheel/Weiser are fully realized, abundantly-illustrated, and available directly from Red Wheel/Weiser, from your preferred booksellers, and are also available as Kindle books. (The pentagonal illustration to the upper left is from Math for Mystics.)
---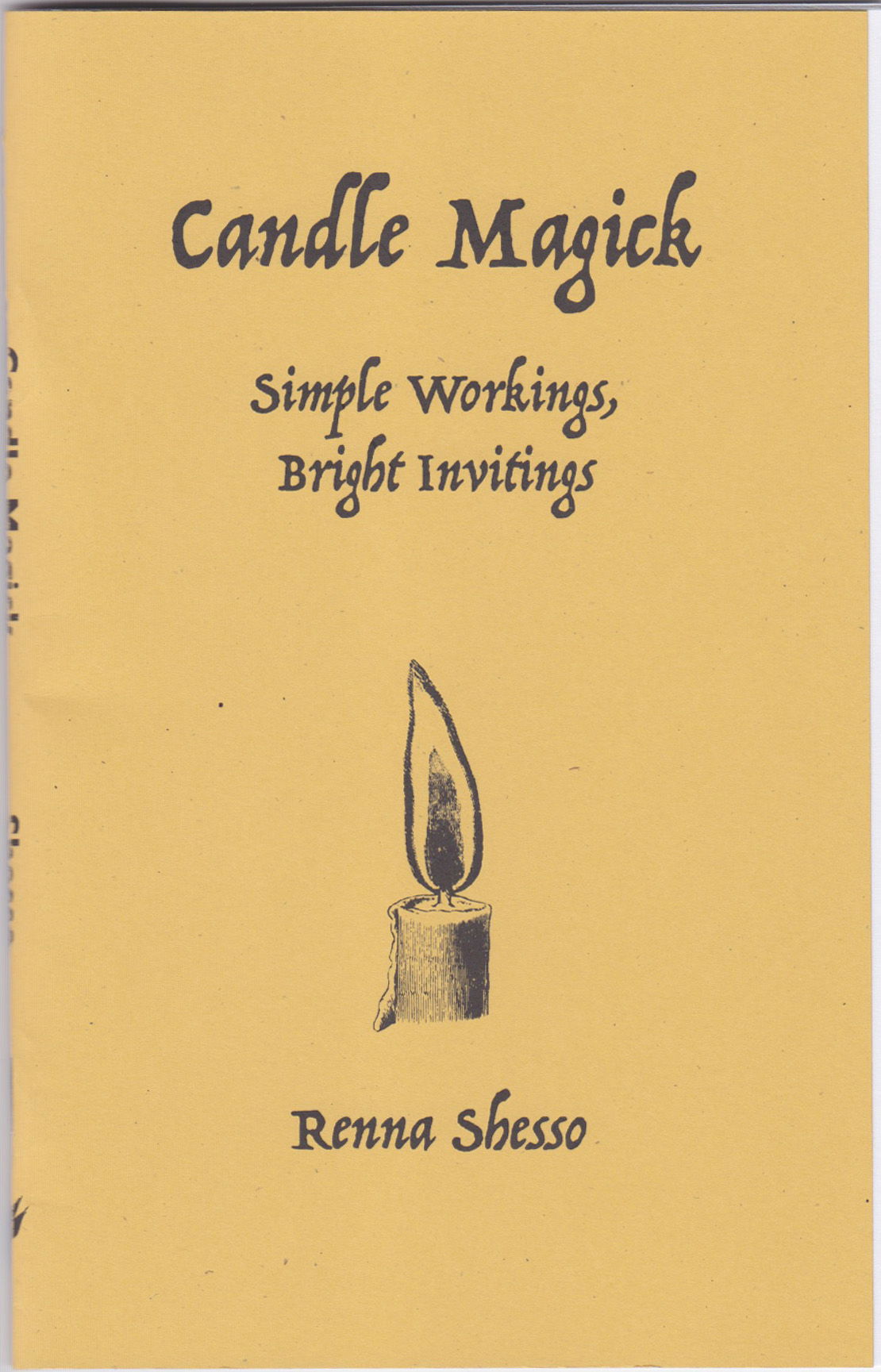 Candle Magick
Denver, CO: Fire Brand/Ink. 1996
40 pages
ISBN 0-9661364-0-3
Retail: $7.00
"Candle Magick is a clear, concise and easy-to-follow handbook, adaptable to any spiritual path, that shows how to effectively use candles to pursue personal goals... Candle Magick helps the reader use the most crucial ingredients: clear intention while doing the work and open-minded receptivity concerning results.
Candle-work is transformative!"
---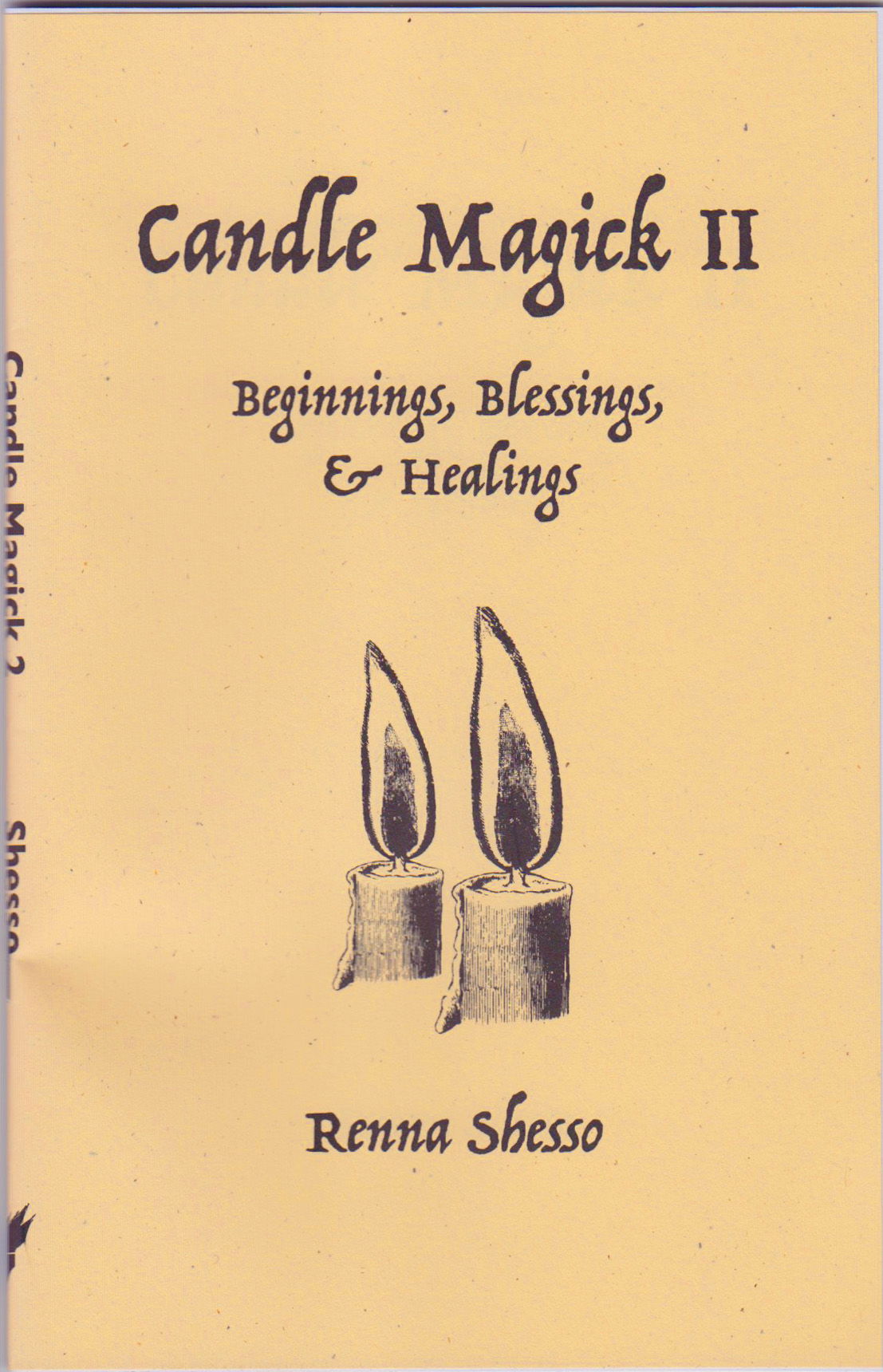 Candle Magick II
Denver, CO: Fire Brand/Ink. 1998
40 pages
ISBN 0-9661364-1-1
Retail: $7.00
Like the previous book, Candle Magick II helps each reader move into depth spellwork around personal healing, blessings for vehicles, recovery work, even healing support for Mother Earth herself.
---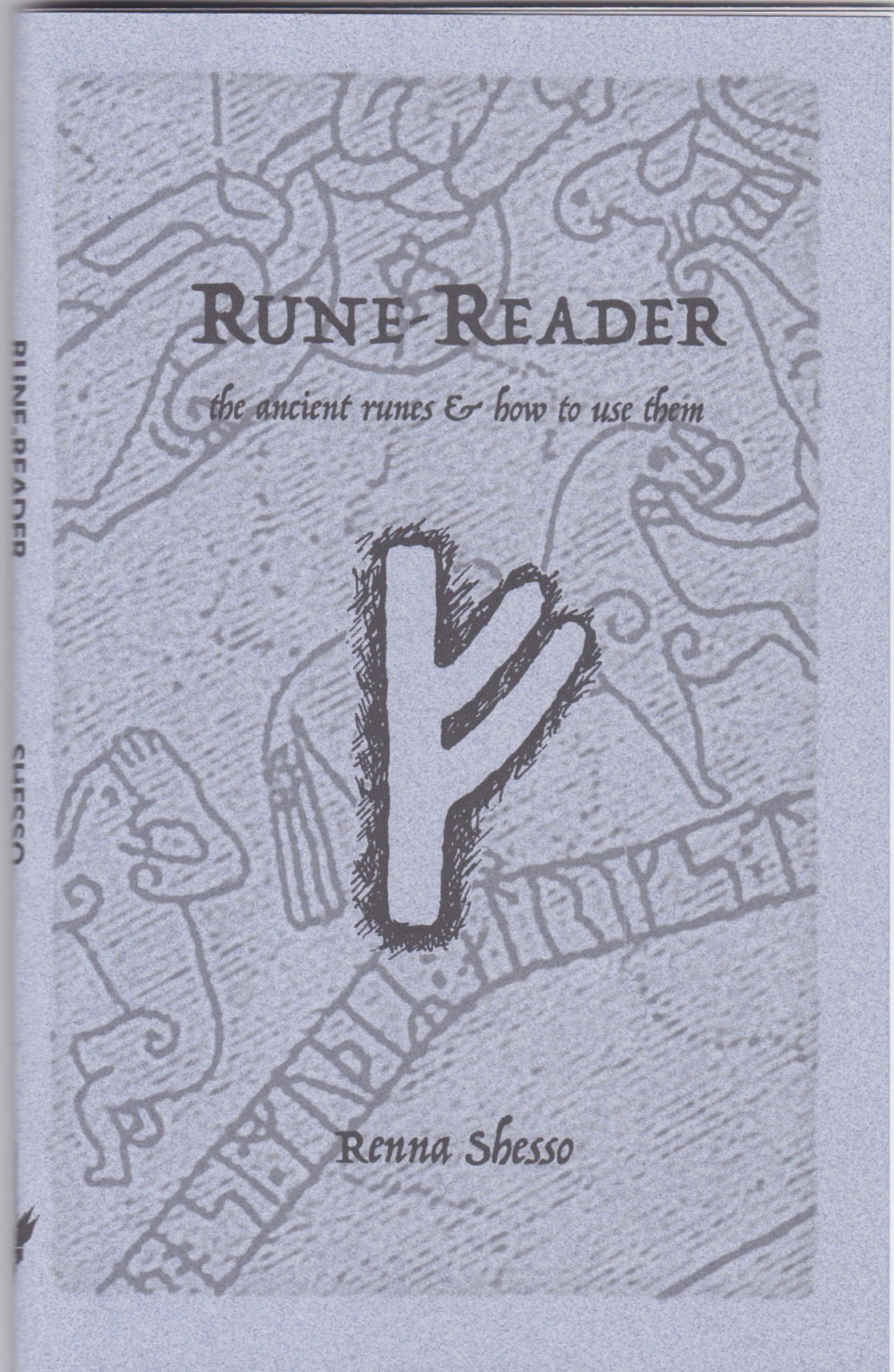 Rune-Reader
Denver, CO: Fire Brand/Ink. 1999
40 pages
ISBN 0-9661364-2-X
Retail: $7.00

"Can ancient symbols of torches and cattle help us live more consciously in the 21st century? Yes! Rune-Reader is a utilitarian, user-friendly Rune book that draws on the rich lore of past centuries while encouraging the intuitive interpretative powers of the modern reader...." Clear teachings, exercises, divination techniques, easy ID pages for oracular and written Rune-use.
---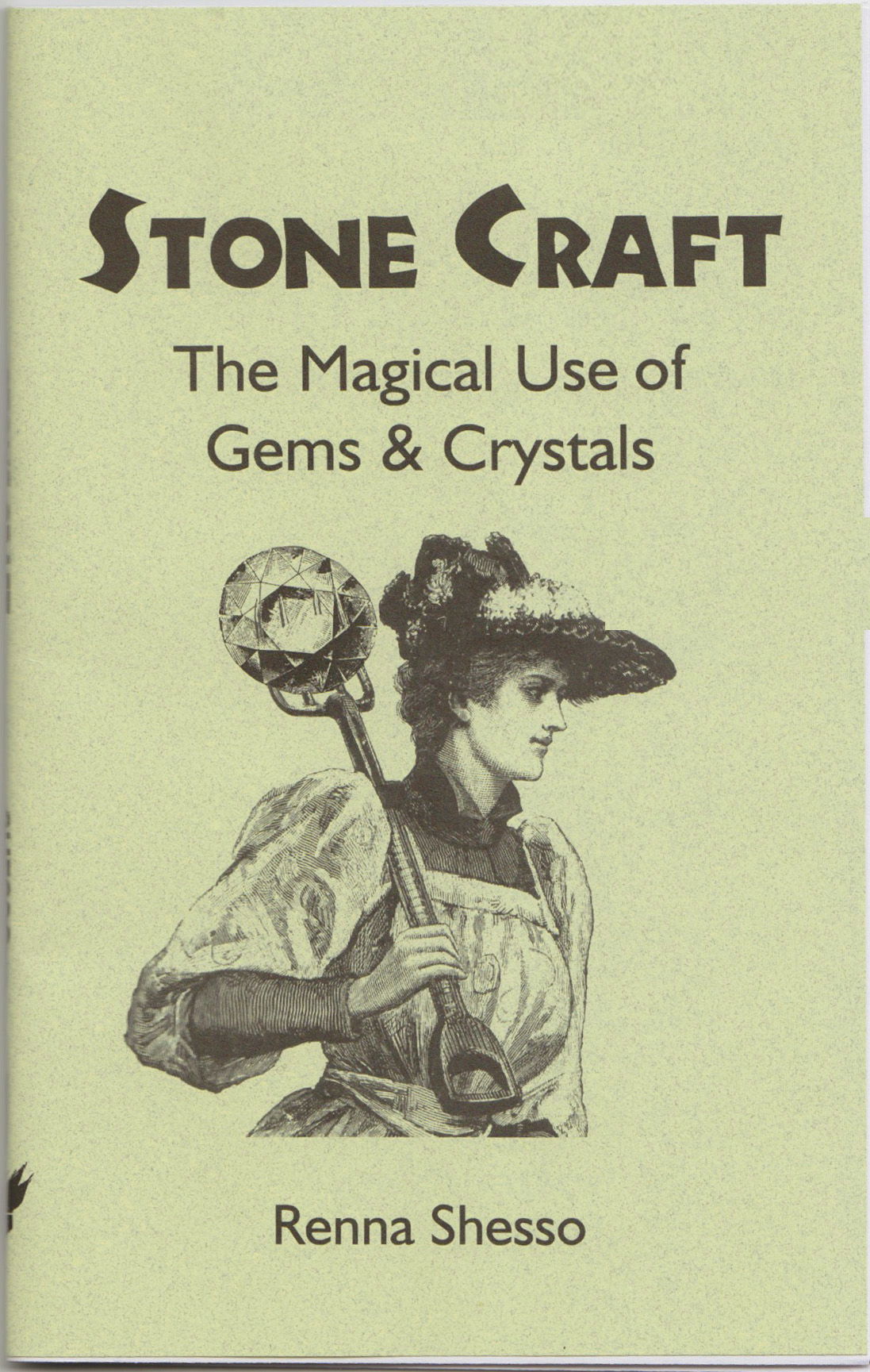 Stone Craft
Denver, CO: Fire Brand/Ink. 2002
40 pages
ISBN 0-9661364-3-8
Retail: $7.00
Stone Craft has: An alphabetical listing of nearly 100 stones along with their attributes; How to select, cleanse and charge your stones; Which stones relate to each of the chakras, planets & elements; Stones for each month and sign of the zodiac; Glossary of terms & pronunciation guides, and - most importantly - How to attune your own intuitive abilities to best work in partnership with your stones.
---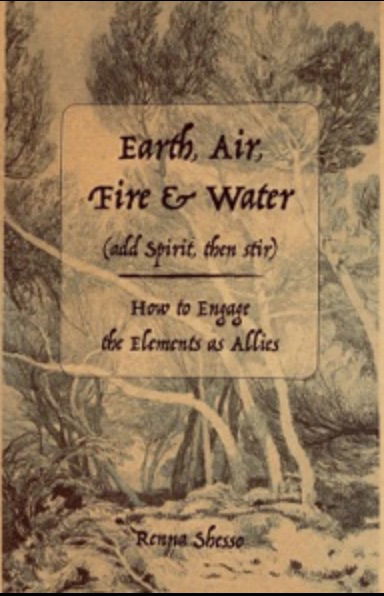 Earth, Air, Fire & Water (add Spirit, then stir)
Denver, CO: Fire Brand/Ink. 2021
40 pages
ISBN 0-9661364-5-4
Retail: $7.00
How to engage the Elements as Allies! With the 4 ancient elements, plus Spirit, we have the foundations of all magical work. This book offers a variety of ways to heighten awareness of the elements and create a powerful personal alliance with them, because that's where the magic happens.
---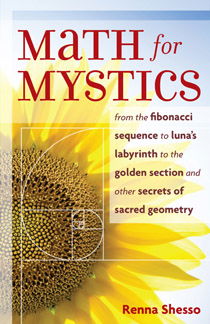 Math for Mystics
Red Wheel/Weiser, 2007
224 pages, abundantly illustrated by the author
ISBN: 9781578633838
$16.95
Excerpt from Math for Mystics:
"It's our collective malaise: Post-Traumatic Math Disorder.
"Yet despite how we personally feel about mathematics, our distant ancestors willingly used numbers as pathways into the great patterns of Nature, avenues to understanding the Universe and their own place in it. Many ancient cultures had specific gods and goddesses they credited with inventing mathematical skills. With the aid of divine inspiration and assistance, humans nourished this numerical invention, continually pushing their skills and seeking greater clarity of expression.
"Often, their motivation was metaphysical: A large portion of math history traces back directly to the earliest astrologers, who needed to be able to describe and record what they saw in the night sky.
"What you'll find in this book are some of the many things our distant ancestors knew and used, based on long generations of seeing and absorbing, based on sky-watching, on folk knowledge, on myths and on ever-more-complex calculations…
"Our starting point may seem like a Zero. But for now, before looking at numbers and math, let's simply see it as a circle. No matter what our spiritual practice, we each live within the circle of creation, each within the circle—the cohesiveness—of our own form..."
The book is heavily illustrated with both drawings and graphics, which is the only way I can make sense out of math for myself. I know I'm not the only one who feels this way! I wrote this book because I wanted more than I was finding in many other numerology books: More information, more details, more non-mathematician explanations, many more ILLUSTRATIONS and a hell of a lot more fun!
4.5 out of 5 stars: Barnes & Noble
Available in English, Portuguese, Russian, and Czech.
---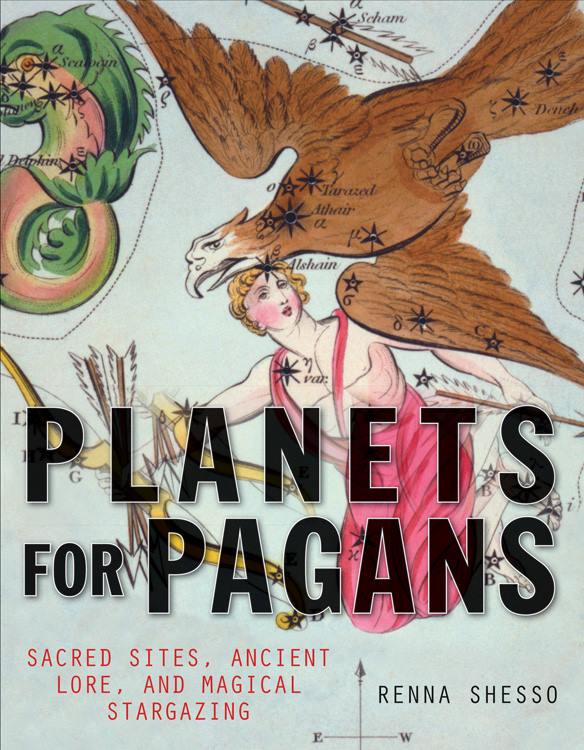 Planets for Pagans: Sacred Sites, Ancient Lore, and Magical Stargazing
[Originally published as A Magical Tour of the Night Sky]
Red Wheel/Weiser, 2011
272 pages, abundantly illustrated by the author
ISBN: 9781578635733
$19.95 (click here to order from Weiser)
"The sky was our original calendar, our original storybook, the first illustrated edition, the prototype GPS. Beyond its pragmatic usefulness, the sky was the domain of spirit, traversed by deities and a place to which human souls departed.
Let's re-enchant it, shall we?"
— from the book
This book draws on interests that took root during my teens and have been gestating and expanding ever since. There are nearly 150 illustrations of constellations and how to locate them, and of ancient sites and their alignments. There's lore of the Goddesses and Gods, and explorations of how Their stories relate to the wondrous motion of the planets. And there are extensive appendixes with details for spectacular planet-viewing from now through 2050 AD.
Best, there are ways to use all this to more deeply attune your own connection with the seasons and the starry sky.
"A map that leads us back to our sacred selves."
— Sandra Ingerman, MA, author of Soul Retrieval, Medicine for the Earth and How to Thrive in Changing Times.
"Wow, what a read! An experience sure to intrigue your intellect, stretch your imagination, ignite your soul, and remind you of all the wonder you feel when you look up and connect with life above."
— Colleen Deatsman, author of The Hollow Bone: A Field Guide to Shamanism and Seeing in the Dark.
"...This book is as important a work as I've ever read on the subject of astrology and cosmology. I've certainly never been moved by a book on this subject in quite this way. Shesso reintroduces the night sky to the child inside you and that's a very special gift..."
– from Bob Freeman, "Occult Detective"
---

Support Your Local Book-Sellers!