These workshops and others are returning in 2023:
Stepping into Seidr-work with the Runes
Date TBD
RitualCravt
7700 W 44th Ave, Wheat Ridge CO 80033
Can ancient symbols of torches and cattle
help us navigate the 21st century?
Yes!
Sure, the Runes are a form of divination, and a written "alphabet," but they also open a path into a wide world of Spirit-connection. Seidr (pronounced "saith") refers to the prophetic trance-work and other magical/shamanic practices of the old North, still alive and vibrant, still powerful.
We'll use the Runes as our entry point: Casting the Runes, creating "bind-runes" to set intention and protection, and - vitally - learning to attune our minds and spirits to this symbolic language.

$30 includes Renna Shesso's zine "Rune-Reader: The Ancient Runes and How to Use Them"

Please bring:
— Note-taking materials
— A set of Runes, if you already have one.

— Be prepared for changeable protocols: Please bring a mask.
Click here or on the title (above, in green) to register with RitualCravt.
---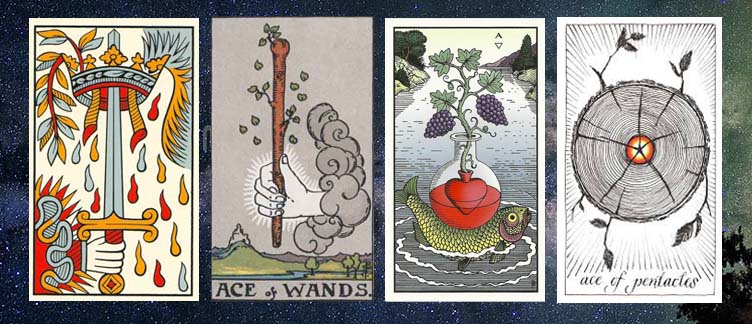 Quintessential Tarot - a five-session Tarot series

Date TBD

RitualCravt
7700 W 44th Ave
Wheat Ridge CO 80033
Q: How can I plan for a future that's unknown?

A: By knowing - by having more information!

The Tarot is a tool to help illuminate our personal road maps. This path encompasses elements of astrology, numerology, mythology and more, all expressed through art. Specifically, this is art that delivers practical information wrapping in a sensory visual experience. And as we craft an ever-stronger working alliance with the cards, magic happens.
We'll explore:
•the Minor Arcana via the elements (Week 1)
•the Court Cards for identity and connection (Week 2)
•the Major Arcana with myths and archetypes (Week 3)
•More Majors, and alliance-deepening personal work (Week 4)
•Deeper work on reading the Tarot with other people, and for maximum personal creativity and well-being (Week 5).
Please bring :
— a Smith-Waite Tarot deck (also known as Rider-Waite, RWS, Pamela Colman Smith deck, and other variations). Several versions are available at Ritualcravt. I'll have loaner decks available at our 1st meeting so you can see the differences before choosing.
— Note-taking materials
The series includes bountiful written materials and exercises, plus audio recordings of guided visualizations.
Fee: $150 for the five-session series.
Contact me to join my email list to get 1st notification on classes.
---