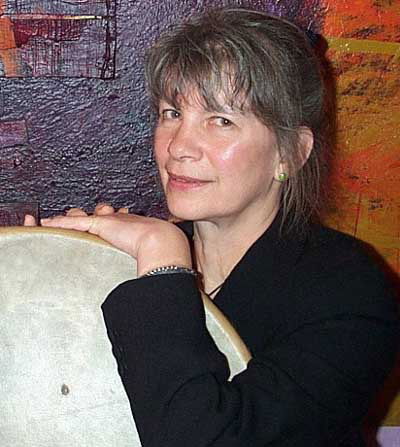 I've been performing Soul Retrieval and other shamanic healing practices since 1991.
This is spiritual healing. It's often profoundly helpful to people who feel detached from their own life-force or identity, stuck in old emotional goo, weighted down by relationship "baggage," or still flattened by past instances of physical or other trauma, including illness, injury, accidents and abuse. Please read the article about Soul Retrieval in the FAQ area to get a better idea of what this mode of healing can entail.
I generally have a variety of times available - mainly afternoons, and occasional evenings. As there will be some preparation exercises for you, this is not a "I need to see you immediately!" triage way of working.
Session fees are on a self-determined sliding scale basis, with $95 to $225 as the range.*
To contact me for more information or to discuss making an appointment, please send an email to me via the Contact page. Include your phone number and preferred times for me to contact you.
I work in the Denver area and along the Colorado Front Range. I don't work long-distance or via telephone or internet.
Additional follow-up work, done by the client on their own behalf, is recommended. I can also serve as resource/support person/mentor for this work.
My formal training and experience are extensive. On-going training comes from additional studies, and from within my journeys, through the Power Animals and other benevolent allies who assist me. They've been guiding me on this path since 1988.
To find Shamanic Practitioners in other parts of the USA and worldwide, please visit: www.shamanicteachers.com

You might also want to read the Finding a Teacher page (also among the FAQs), since much of the same information can apply to finding an appropriate practitioner.
* "Self-determined sliding scale"? Again, head to the FAQ section.
Photos by © Melissa Reading, 2015 (top left) and Cynthia Kane, 2006 (top right)